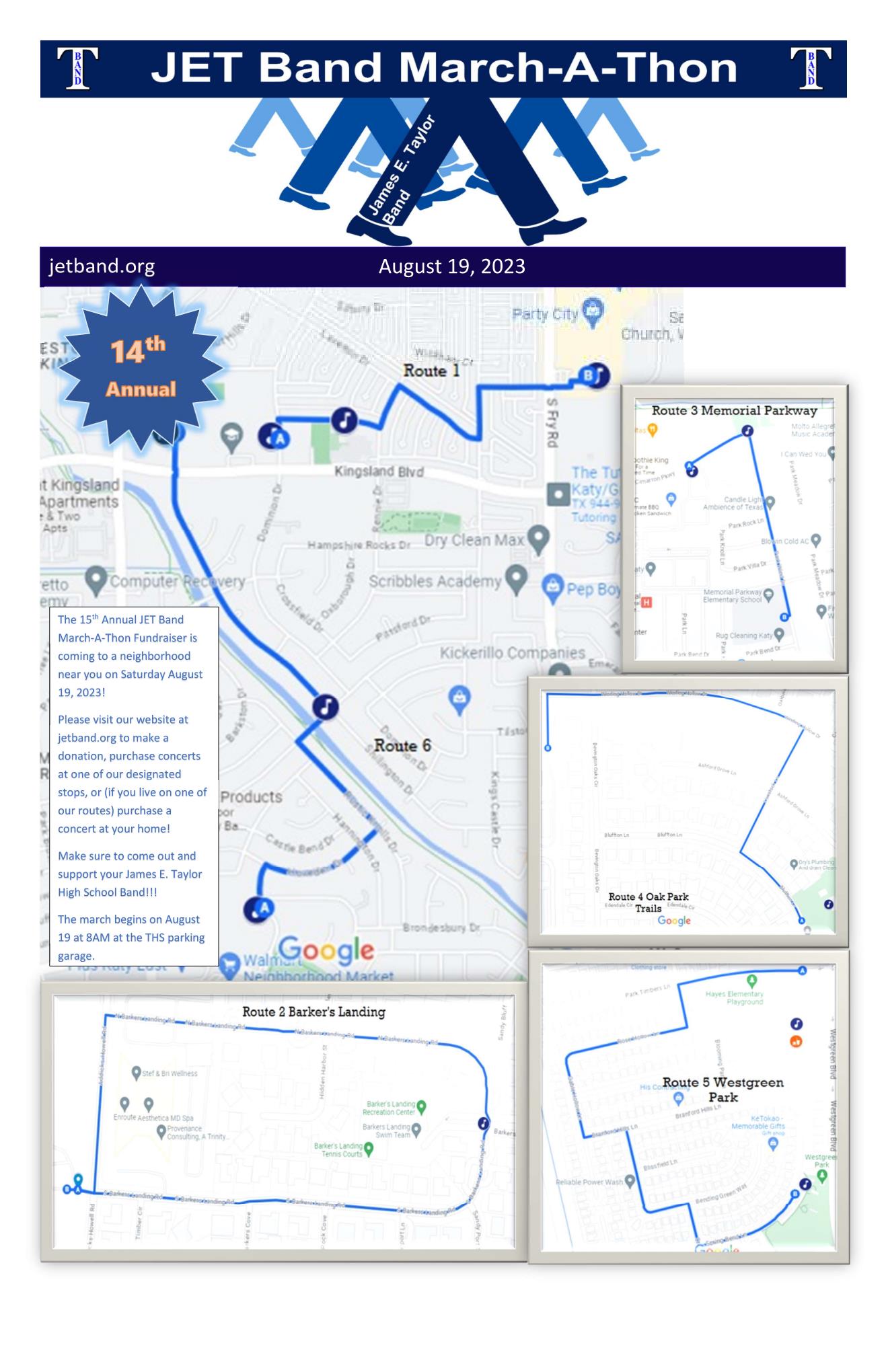 14th Annual JET Band Marchathon will be coming back to Memorial Parkway this year!!!! Yay!
Saturday, August 19th.
10:30am at the Cimarron Parkway Park
One of the stops will be at the Cimarron Parkway PARK parking lot. The band will be arriving at approximately 10:30am. From the park the band will march north on Park Wind to the elementary on Park Tree Ln. Residents living on the route will also be able to purchase a concert in front of their homes if they would like! The band has a lot of kids this year who live in Memorial Parkway. Let's show them our support!!
For more information and to donate visit the Band's website.