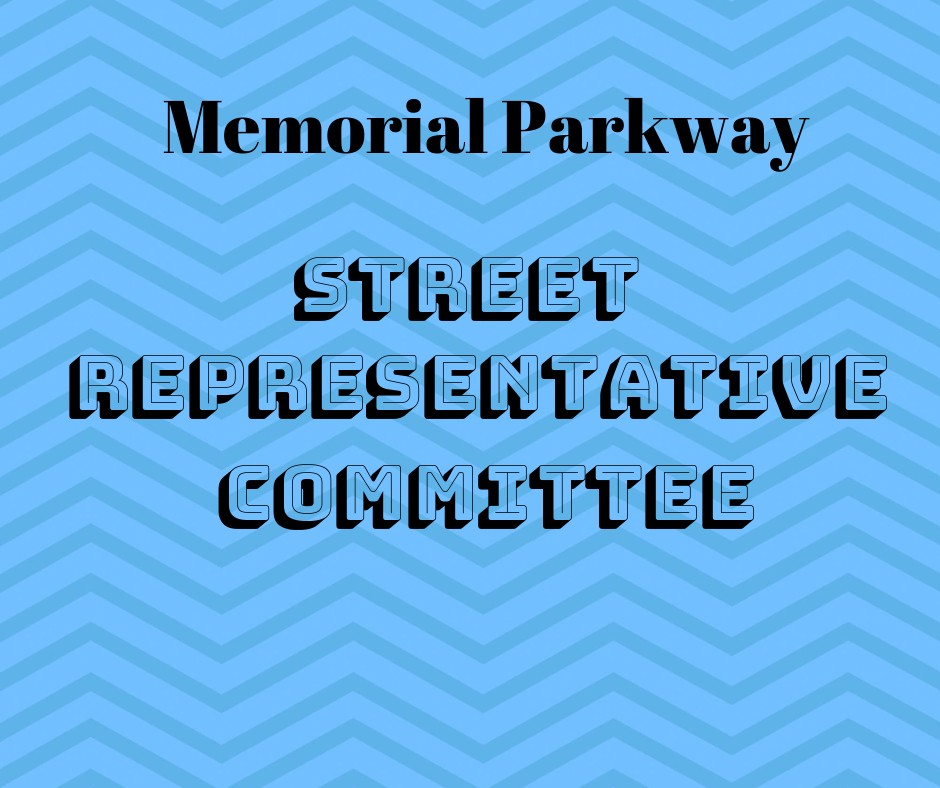 Memorial Parkway is launching a new committee, "Street Representative Committee" and we need you to make this committee a success!!
What is a "Street Representative"?
Each Representative volunteers to communicate issues on behalf of their street in Memorial Parkway, which are then logged and followed up by the office staff, the Board of Directors, and other relevant county agencies. Representatives also voice inquiries and suggestions for community development. It uses the skills and experience of local people to create safer and better neighborhoods
...