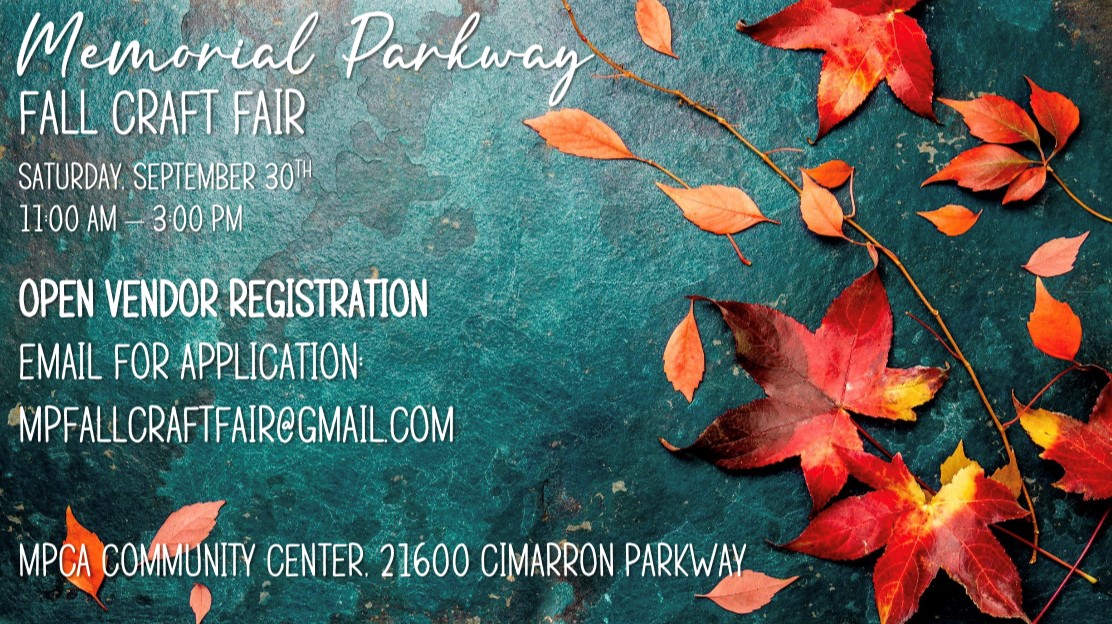 Seeking Vendors for Fall Craft Fair!! Saturday, September 30th!!
Registration now open!!
Booths are available on a first come, first serve basis. At this time, we are offering only (6) indoor booths and (10) outdoor booths but more outdoor booths may be considered depending on the vendor response and interest. Vendor applications that don't qualify or are not confirmed will be notified and refunded entry money within 2 weeks of application submission.
Applications can be dropped off at the MPCA office during normal business hours or emailed electronically to Michelle Collins (contact email below). Payment must be made for the application to be processed. Payments can be dropped off at MPCA with application or to Michelle Collins directly. No refunds will be issued if vendor cancels due to the purchase of supplies and additional signage.
We welcome brand vendors (i.e. Mary Kay, Scentsy, Color Street...) however; we limit one vendor per national product. We welcome unique and handmade items too! We will not be allowing any food items to be sold at booths without a food handlers card.
A vendor's packet will be emailed out to all confirmed vendors by August 30th, 2023. The vendor's packet will include vendor set up information, instructions, and requirements.
If you have any questions, please do not hesitate to reach out to
This email address is being protected from spambots. You need JavaScript enabled to view it.