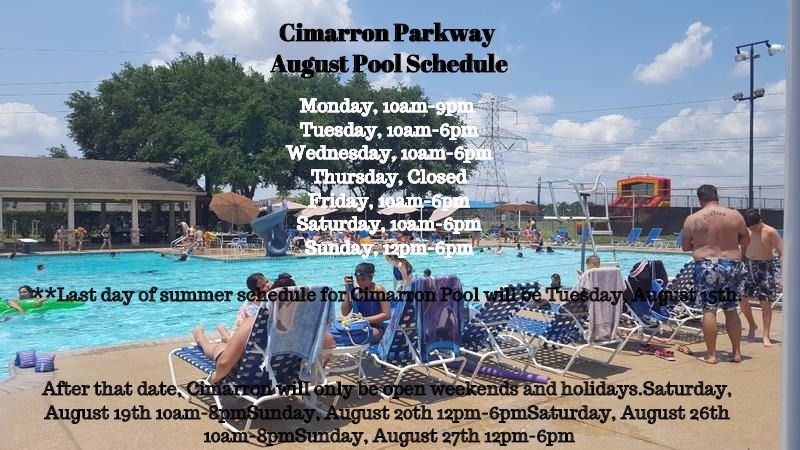 Cimarron Pool
Monday, 10am-9pm
Tuesday, 10am-6pm
Wednesday, 10am-6pm
Thursday, Closed
Friday, 10am-6pm
Saturday, 10am-6pm
Sunday, 12pm-6pm
**Last day of summer schedule for Cimarron Pool will be Tuesday, August 15th. After that date, Cimarron will only be open weekends and holidays.
Saturday, August 19th 10am-8pm
Sunday, August 20th 12pm-6pm
Saturday, August 26th 10am-8pm
Sunday, August 27th 12pm-6pm
Highland Knolls Pool
Monday, Closed for cleaning
Tuesday, 3pm-9pm
Wednesday, 3pm-9pm
Thursday, 12pm-9pm
Friday, 3pm-9pm
Saturday, 12pm-9pm
Sunday, 12pm-9pm
**Last day that Highland Knolls Pool will be opened is Sunday, August 13th.